Up Pen Down
OSP/​Adva Zakaï
In the frame of la Saison numérique 2017
Make reservation
Within la saison numérique the typographers of Open Source Publishing and the choreographer Adva Zakaï return with a new presentation of their research between body and writing. Dance and typography that osscillates between moments in types of conferences, movement prototypes, and demonstrations of software working and plotter movements.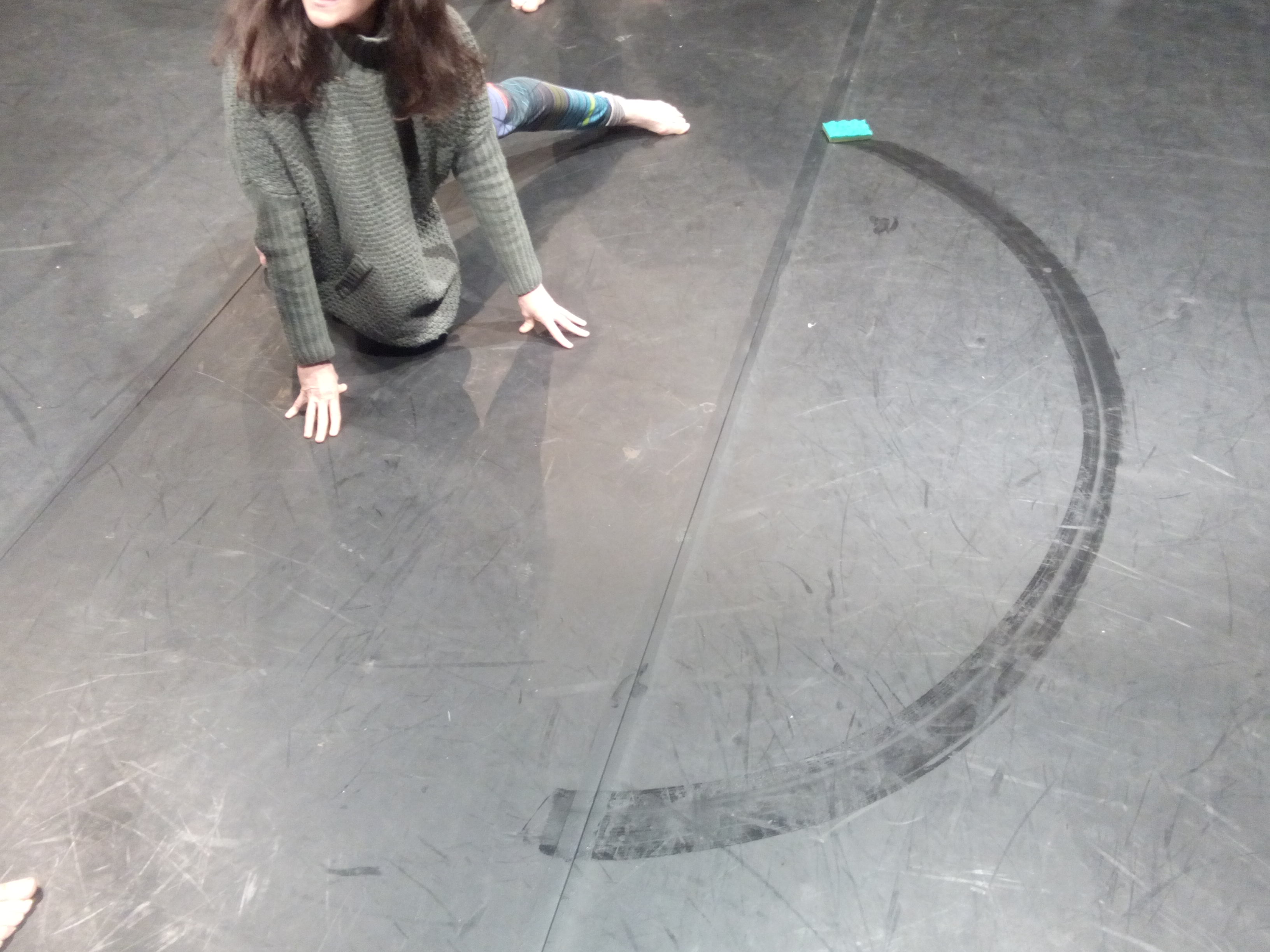 This event is inspired by an ongoing research focused on that which is between digital type design and bodies. We will share our findings and open questions with the public - letters and movements, dance notation and programing, digital codes and gestural language, plotters and body parts will duet with each other and hopefully confuse, even if just a little, the distinction between choreographic and digital practices. We will perform a publication, or rather print a performance. We will welcome you on stage, where we will move, type, talk, draw, read and write, until eventually our actions will find their way into a booklet - a present for you, with which we will greet you goodbye.
See also the Up Pen Down research page on the OSP website: http://osp.kitchen/live/up-pen-down/
Concept, research, performance

Gijs De Heij, Pierre Huyghebaert, Ludi Loiseau, Adva Zakaï

External eye

Sarah van Lamsweerde, Louise Baduel
With the support from Fédération Wallonie-Bruxelles - Arts numériques, Vlaamse Gemeenschapscommissie and le Théâtre la Balsamine.